Where Does Michael Jordan Live? This question has been on many minds of basketball fans and enthusiasts who admire the legendary player's skills and accomplishments.
Michael Jordan currently resides in a 28,000-square-foot estate in Jupiter Island, Florida.
The estate features 11 bedrooms, a basketball court, a pool house, and a garage with space for 15 cars.
In addition to his Florida estate, Jordan owns a massive 12,310-square-foot mansion in North Carolina.
Several other properties in the United States are also under his ownership.
Jordan quickly rose to stardom after playing basketball for the University of North Carolina, leading the Bulls to six NBA championships.
Off the court, Jordan is known for his business ventures, including his successful Nike sneaker line and philanthropic work. He is also known for his lavish lifestyle.
From his hometown in North Carolina to his luxurious mansion in Florida, let's explore the different properties owned by Michael Jordan.
Where Does Michael Jordan Live?
Michael Jordan currently resides in Jupiter, Florida. He purchased a lavish, custom-built mansion in the prestigious Jack Nicklaus-designed golf community of The Bear's Club.
The residence sits on a 3-acre lot and offers more than 28,000 square feet of living area.
Jordan purchased this property for $12.4 million in 2010, which took two years to complete.
It took six months for planning and eighteen months for construction to make Jordan's luxury dream home.
After all personalized customizations, Jordan's mansion is worth over $20 million.
This property comprises 11 bedrooms, 11 full bathrooms, and a fully equipped athletic area.
Properties Owned By Michael Jordan
Former NBA player and the current owner of the Charlotte Hornets, Michael Jordan, is renowned for his passion for real estate and possesses several impressive properties.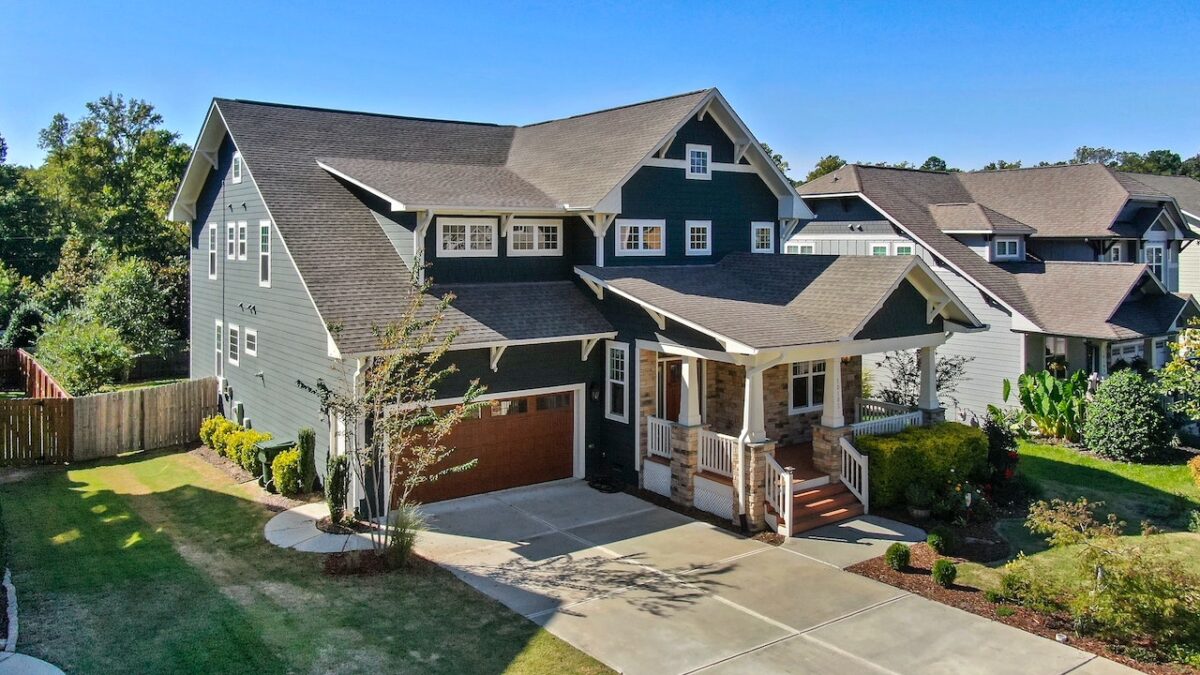 From his primary residence in Florida to a vast ranch in Utah, Jordan's real estate portfolio is the envy of many.
Let's delve deeper into some of the impressive properties owned by Michael Jordan.
1.) North Carolina
Michael Jordan's most famous property is his estate in the exclusive golf community of The Peninsula Club in Cornelius, North Carolina.
The 12,310-square-foot home features multiple bedrooms and bathrooms, along with a gourmet kitchen, a home theater, and a pool pavilion.
It is situated on the banks of Lake Norman, surrounded by water on three sides. The estate sits on three acres of land with breathtaking lake views.
The property also includes a boathouse, a basketball court, and a putting green.
Jordan has owned the property since 2013 and has reportedly spent millions of dollars on renovations and upgrades.
2.) Highland Park
Michael Jordan's former home in Highland Park, Illinois, is a massive estate covering over 56,000 square feet.
He bought the home in 2013 and resided there while leading the Chicago Bulls to six championships.
His famous jersey number, 23, is featured on the property's front gate. 
Situated on a seven-acre lot, the property boasts a regulation-sized basketball court, a gym, and nine bedrooms with five bathrooms.
This house is surrounded by hundreds of trees, an infinity pool, and a minimalist pool setup to complement it.
Conclusion
Michael Jordan's impressive real estate portfolio includes luxurious homes in North Carolina, Florida, and Illinois.
His properties boast exquisite amenities such as infinity pools, wine cellars, and private golf courses.
Jordan's love for customizing and perfecting his properties is evident in the attention to detail and personalized touches throughout each one.
As a basketball icon and business mogul, it's no surprise that Jordan's homes reflect his opulent lifestyle.
FAQs
1.) How Many Properties Does Michael Jordan Own?
Michael Jordan owns several properties, including a mansion in Highland Park, a lakefront mansion in North Carolina, and a massive estate in Florida.
He also previously owned a condo in Charlotte and a home in Utah.
Furthermore, he has ventured into various real estate projects, such as refurbishing a hotel in his birthplace, Wilmington.
2.) Can Fans Visit The Famous Gates With Michael Jordan's Jersey Number At His Highland Park Home?
The gates of Jordan's Highland Park home are not open to the public, and visitors are not allowed inside the property.
This property is heavily guarded and private, making it impossible for fans to visit the location.
The gates are visible from the street, and fans often drive by to take a glimpse. 
3.) Does Michael Jordan's Lake Norman Property Have Any Special Features Or Amenities?
Michael Jordan's Lake Norman property boasts a 12,310-square-foot mansion with a gourmet kitchen and an athletic zone.
It also features a private pier, a boathouse, an outdoor kitchen, a pool, a pool house, and a custom basketball court.
Additionally, the property offers stunning views of Lake Norman and has three sides of the waterfront.