There have been questions like "Where does Clint Eastwood live?" from fans and speculators.
The American actor is known for several performances that have made headway in the movie industry.
His eye-catchy appearance and subtle sense make him a fan attraction on screen. So where does the famous actor live, and what should we know about his properties?
Clint Eastwood lives in his mansion in Carmel, which once had a Monterey Peninsula inn structure before renovation.
The building has many lovable features, including a ranch, guest rooms, and restaurants.
It is simply the spot that has brought life and vibe back to the area. He also has buildings in Bel-Air, Sun Valley, Idaho, and Pebble Beach, California.
Clint Eastwood is not just an actor. He's one with the perfect taste for the best buildings.
Continue to the end to learn more about Clint Eastwood's property portfolio.
Where Does Clint Eastwood Live?
Clinton Eastwood is known as a US director, producer, and actor. He was born on May 31, 1930.
Starring as antihero officer Harry Callahan in five Dirty Harry movies, he sprang to fame in the mid-1960s.
His fame stemmed from his breakout performance in the Western TV series Rawhide.
Below is a breakdown of Clint Eastwood's properties and where he dwells with his family:
Carmel
The Monterey Peninsula inn's original structure was built in the 1850s.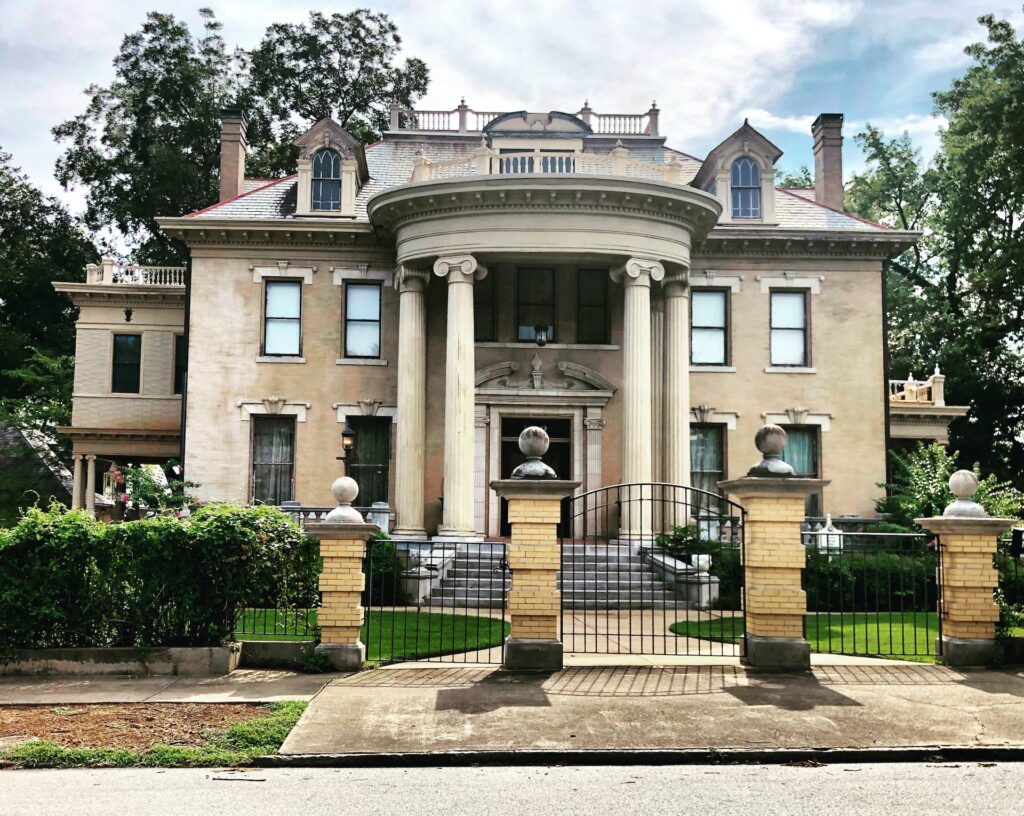 However, a two-story addition in 1895 converted it into a six-room hotel.
The Mission Ranch property is among the most desirable spots along the stunning northern California coast.
On his 22-acre property in Carmel-by-the-Sea, California, the actor runs the Mission Ranch Hotel and Restaurant.
Eastwood saved the famous resort from becoming condominiums and brought it back to its former magnificence, giving guests a once-in-a-lifetime experience.
The ranch has 31 guest rooms, a restaurant, and a growing flock of sheep that guests may pet and feed.
That is far more desirable than a cluster of 1980s-era condominiums.
Bel-Air
This August 2014 Bel-Air home constructed by renowned architect Paul McClean belongs to actor Clint Eastwood.
It truly is a masterpiece of our time. From the moment you step inside, you'll be struck by how effortlessly beauty and practicality have been blended.
Unique in many ways, including the panoramic city views it offers, this home is a treat for all the senses.
This architectural dream home features 7 bedrooms and 12 bathrooms, all of which are meticulously designed.
This immaculate home is now the gold standard for Bel-Air mansions.
Sun Valley, Idaho
The main home, a guest house, and a barn outfitted for parties are all on the 12-acre property in Sun Valley, Idaho.
The two-bedroom, two-and-a-half-bathroom guesthouse is furnished with period pieces from the golden age of Hollywood. It is a spacious 2,000 square feet.
The adjacent "party barn" is a spacious 3,000 square feet and includes a beautiful dorm room and a fully equipped kitchen.
It also has a living room, one and a half bathrooms, a terrace, a conservatory, and multiple heated garages.
The main home is an impressive 6,000 square feet in size and was designed in the modern craftsman style.
It has five bedrooms, five and a half bathrooms, a study, and a spacious open floor plan that seamlessly merges the living and dining areas.
There is a spectacular view of the surrounding mountains, which is emphasized by the house's two-story design and oversized windows.
Pebble Beach, California
This was Clint Eastwood's gated and protected 5-acre home in Pebble Beach, California.
It was where he and his ex-wife Dina filmed the reality show Mrs. Eastwood and Company, which is currently on the market.
Conclusion
Eastwood may have once been in the military, but he surely didn't let that get in the way of his exquisite choices.
Furthermore, he is a figure his town loves and appreciates, so it's unsurprising that he loves where he stays.
Frequently Asked Questions
1.) How Much Did Clint Sell His House In Pebble Beach?
The house was sold for an incredible $9,750,000.
The Spanish Colonial home from the 1920s is reportedly owned by a trust with ties to Eastwood, as reported by Dirt. Its previous sale occurred in 1994 for $3.9 million.
2.) Why Did Clint Choose Carmel?
Eastwood is the owner and manager of many businesses in Carmel, California. He also served as mayor for a while.
The community where Clint Eastwood presently resides is undoubtedly fond of him.
He's shown his appreciation for Carmel-by-the-Sea by bringing in tourists and even including the city in a movie.
3.) How Much Is Clint Eastwood Worth?
The actor and director has a whopping $375 million in wealth thanks to a stellar acting career. He also has an impressive real estate portfolio.